Written by
Natesh Narain
on
Intro to my Voxel Engine
I don't really have a name for this project, so I have just been calling it "Voxel Engine" …
What is it? An application that renders cubic voxel, creates terrain through procedural generation and is controlled through Lua scripting. Well that's the goal :P
Project repo is located here
Voxel Engine is made using my opengl library SGL
Here's what it can do so far: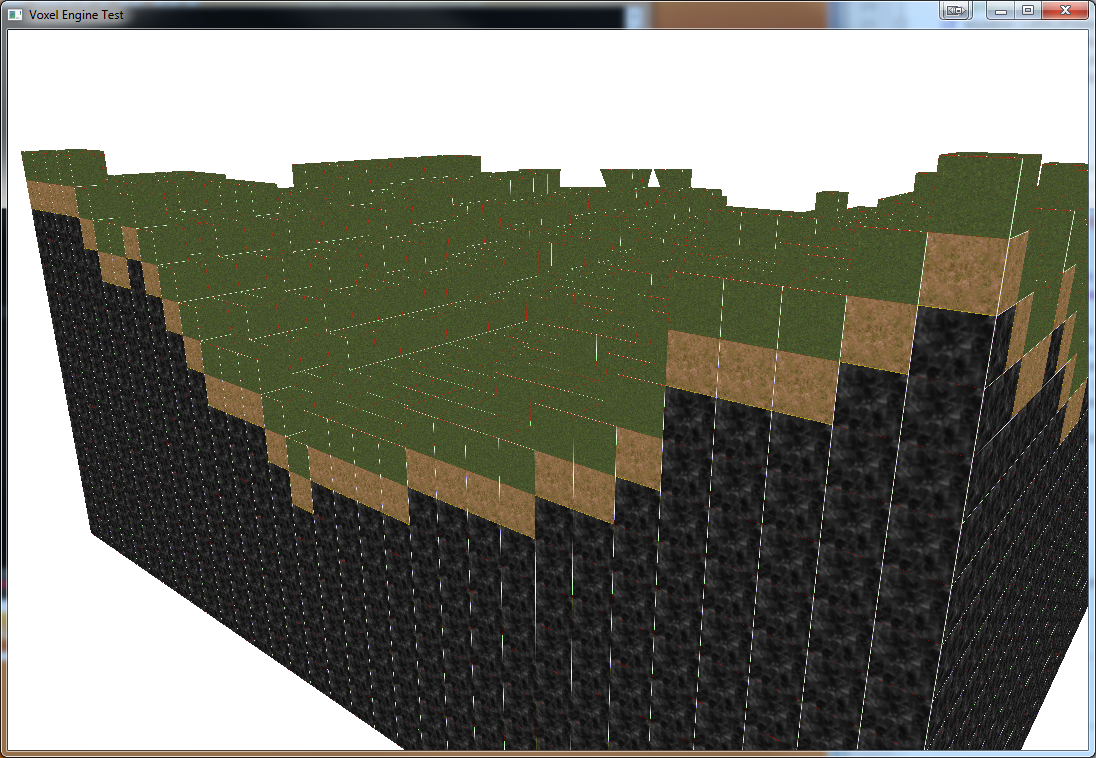 With a little shading: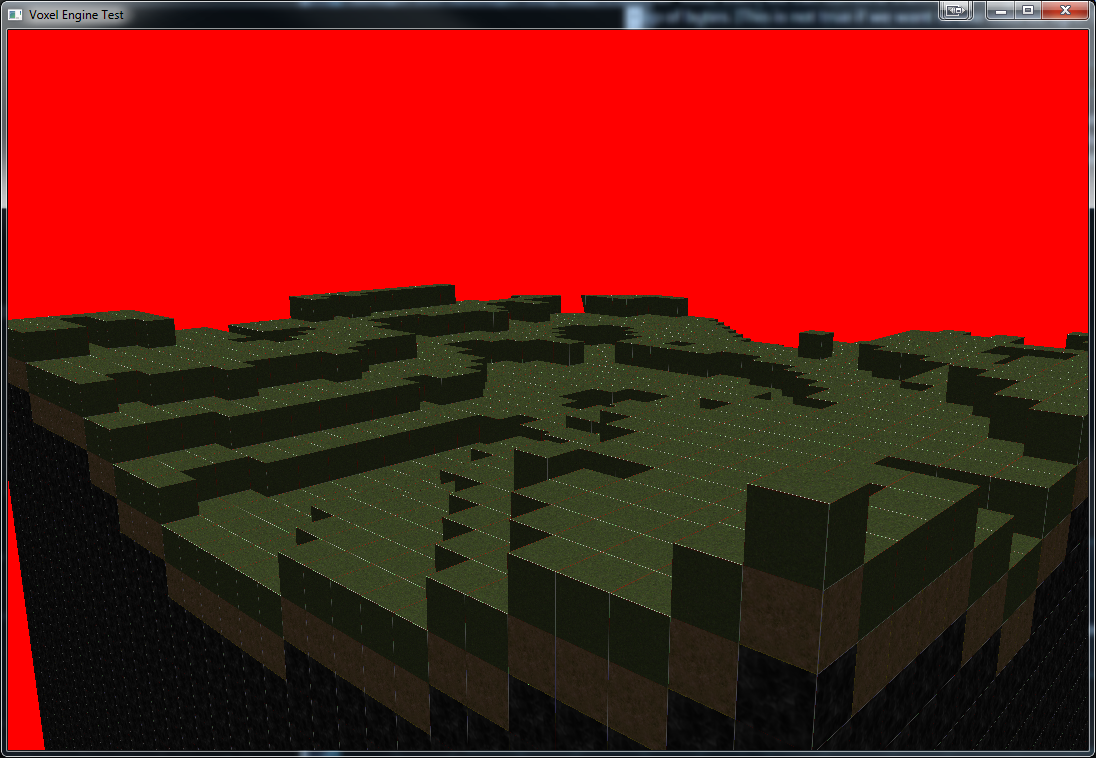 So not super impressive visually, though I think it's pretty neat!
I'm still working on the under the hood stuff (mainly chunk managment).
And the script that generates the world:
The idea here is that a chunk manager is a grid of blocks that the user has control over, to make a height map terrain for example. Eventually there will be multiple chunk managers interacting together. So one manager can be terrain and another can be a building or a character.
TODO
explore an octree implementation that can speed up chunk culling
implement voxel lighting
get blocks selected by the user